The Different Levels Of Dj'ing
The Different Levels of DJ'ing
Every technological shift over the years has made its mark on the world of DJing. To such an extent that many aspects of today's DJ lifestyle are unrecognisable from those of years gone by.
But if there's one thing that's stayed the same over time, it's the various levels (or stages) of DJing. That being, the six levels of DJing every pro passes through on their way to hitting the big-time.
The question being – which stage are you at right now? Or more importantly – what are you going to do to take things to the next level?
Level 1 – You're Not a DJ
The first level is the most obvious and common. You like the idea of being a DJ, but you've done nothing to make it happen. You've no DJ equipment to your name and you're procrastinating like it's a talent. Still, you eventually decide to take the plunge, and in doing so, take your first step towards global fame and fortune (maybe).
Level 2 – You're a Smartphone DJ
Chances are the first DJ equipment you'll familiarise yourself with will be your smartphone. Not that this is a bad thing – pocket DJ software packages for iOS and Android can be no less than awesome. Plus, they say the first step is the most important step of all…so this is probably it. You're hardly a mix-master, but you're still showing an active interest in getting busy with the basics.
Level 3 – You're a Bedroom DJ
It's rare for anyone to play a live show without first playing a whole bunch of shows to nobody at all. After all, the last thing you want is to wreck your rep with a lousy DJ set. So you practice, you look into DJ finance options to upgrade your rig and you start playing with some real kit. After a while, you suddenly find yourself with enough confidence to showcase your skills to real people. Albeit, in comparatively compact numbers.
Level 4 – You're a Wedding DJ
Or if not weddings, you're playing small parties and events in your locality. Nothing of any great significance and certainly not on a scale that pays the bills, but a gig is a gig. And a gig is the perfect place to hone your skills, network and get yourself known. All of which is essential if you intend to make it to the next level.
5 – You're an Up-and-Coming DJ
This is the make-or-break level, where you're suddenly playing to much larger crowds and rubbing shoulders with DJs way higher up the ladder than you. Play your cards right and you could be climbing the ladder to join them in no time. You also know you've hit this stage when only the most epic DJ kit on the market will do and to hell with the costs.
6 – You're Basically a Star
Last but not least, you're at a level where you're not just paying the bills, but making enough from DJing to live a pretty good life. In addition, you consider yourself as much a producer as a DJ. You're the epitome of a multi-talented superstar and you've got the world at your feet. Or at least, you're no longer forced to DJ at weddings to a crowd of 25 people for just enough to cover your overnight accommodation.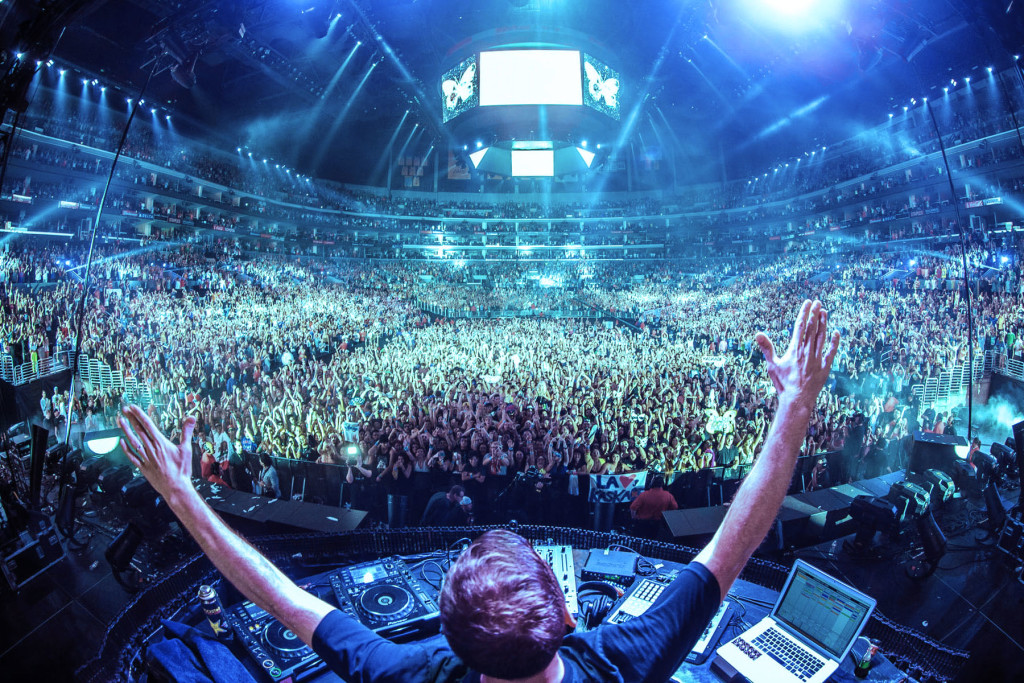 Article by iConquer